We take every opportunity at St Paul's Ealing to enable women to meet each other so you can build friendship, stand with each other, grow in your relationship with God and join in with what he's doing in your church, your family, among your friends and your work colleagues.
Thursday morning meetings for women of all ages and stages.
Connect, our women's cluster, is back for the Autumn term and we're meeting in church.  There are refreshments served from 9.30 ready for a 10am start.  And there's a creche for the little ones.
We are now back for the summer term and meeting every Thursday morning from 9.30am at church. 
For further information please email Lindsay Melluish via lindsay@stpaulsealing.com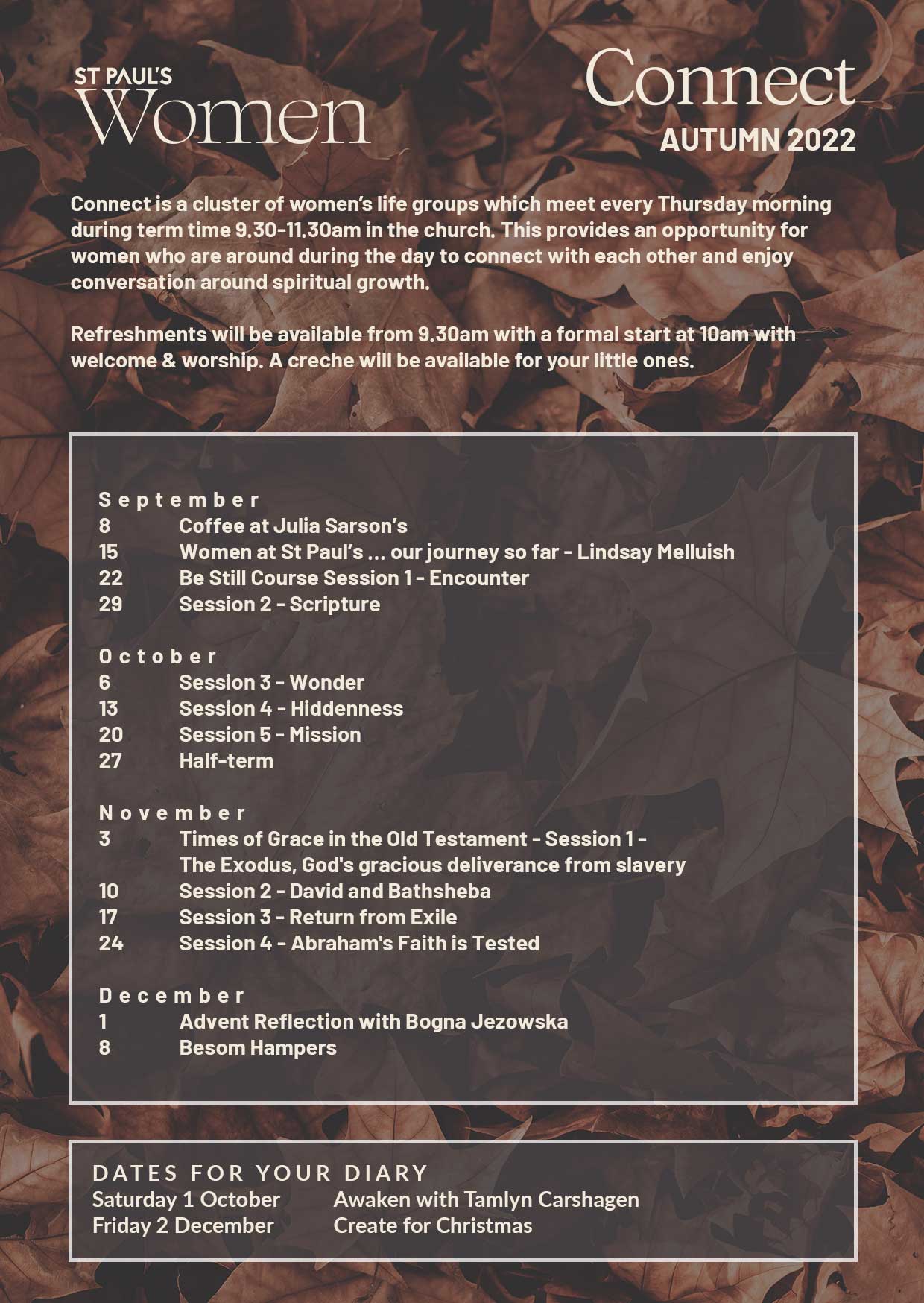 Lots of women love to be in a prayer triplet where relationships can go deeper and big prayers can be prayed.  Others love to come to social events.  There's always lots going on so keep coming back to keep up to date.
And if you've got a daughter in year 5 to 9, look out for the Mother to Daughter course, which happens every other year.  Find out more on the courses page.