We take every opportunity at St Paul's Ealing to enable women to meet each other so you can build friendship, stand with each other, grow in your relationship with God and join in with what he's doing in your church, your family, among your friends and your work colleagues.
Thursday morning meetings for women of all ages and stages
Connect, our women's cluster who meet on a Thursday morning, are staying fully connected and continuing to meet via online meet-ups. Due to the current restrictions, Connect will be meeting online and no longer in the building until we are able to do so. 
If you are already part of Connect you are hopefully in a WhatsApp group linked to your Connect group and can keep involved that way.  But if not and you would like to be part of a group, please get in touch and we will add you in.  You'll soon get to know the other members of the group and we don't want anyone to miss out or feel isolated during these unusual times!
Coming up this week… Practicing the Way with John Comer
From Thursday, 20 May, Connect are back in church and beginning our main series for the term, Practicing the Way with John Mark Comer.
10am in church, sign-up necessary. No creche currently available, although children very welcome to sit with their grown up and bring their own toys.
Connect / 10am / Thursday 24 June Sign Up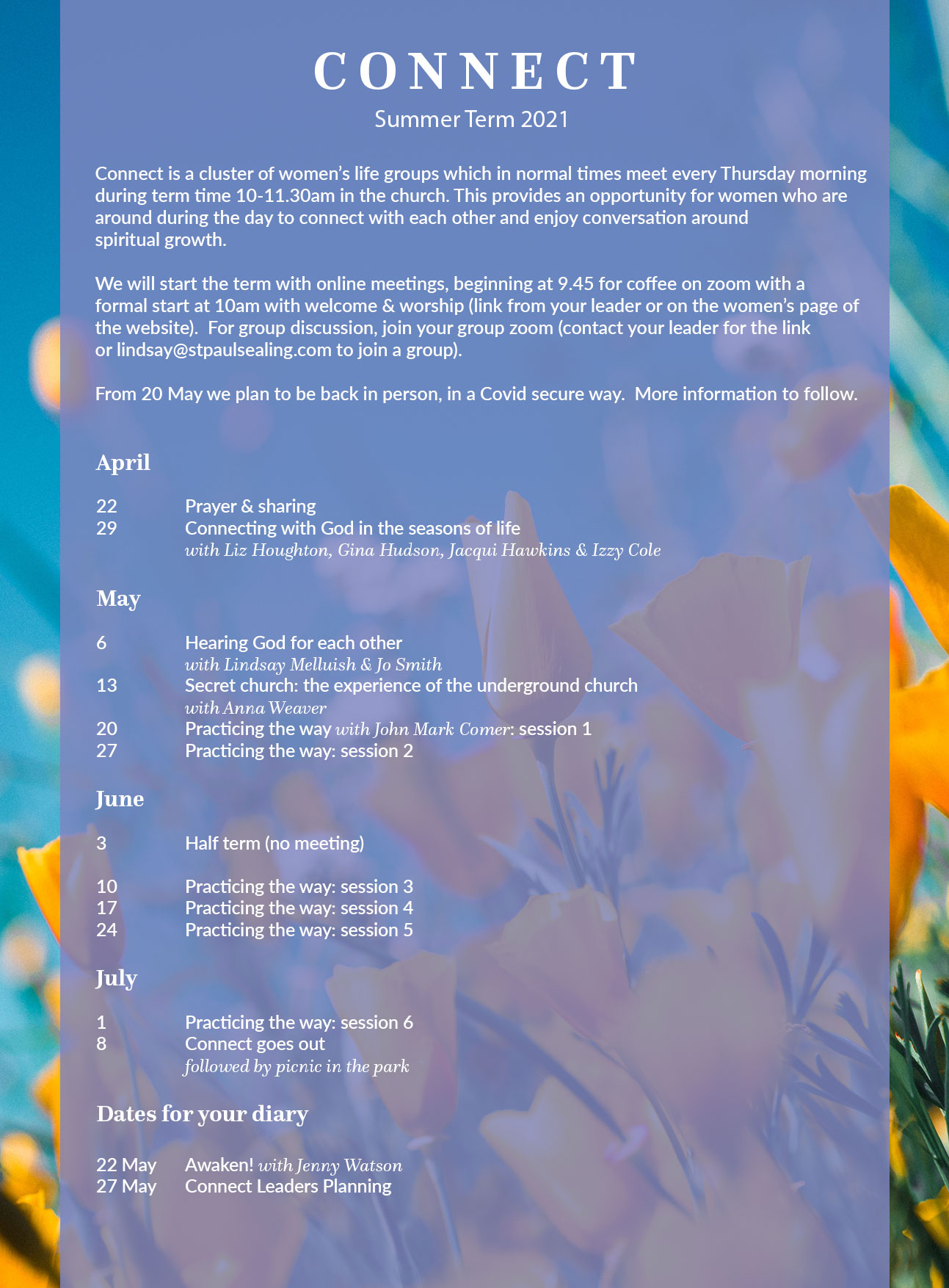 Lots of women love to be in a prayer triplet where relationships can go deeper and big prayers can be prayed.  Others love to come to social events.  There's always lots going on so keep coming back to keep up to date.
And if you've got a daughter in year 5 to 9, look out for the Mother to Daughter course, which happens every other year.  Find out more on the courses page.