We want everyone to feel as though they belong at St Paul's.
We have smaller groups that meet on Sundays and Mid-week, for all ages from Pre-school Children to Seniors, and groups for Cyclists, Readers and more. We hope you'll find a group where you get to know others and become good friends.

Join in our exciting kids groups as we get to know Jesus
Every Sunday and during each week we have opportunities for kids aged 0-11 to meet with one another to find out more about Jesus and what a huge difference being Jesus' friend can make in our lives. 
We hope you'll find a group that you'll feel as though you can belong to, get in touch with Karen for more information 
Sunday Groups
Beamers is our 0-2 group and

 meets in the

Chapel.
Sparklers is our 2-3 year old group and meets in the Meeting Room
Shiners is for nursery and reception and meets in the Playschool
Crackers is for years 1 and 2 and meets in the Church Hall
Lasers is for years 3 and 4 and meets in the Church Hall
Voltage is for years 5 and 6 and meets in the Chancel Room
Midweek Groups
Great and Small is a stay and play group that takes place on the first and third Wednesday of the month in term time, from 10-11.15am in the main church. 
Bump to Baby is a group for expectant parents and grown ups of those pre-walking age. We meet on the second and fourth Wednesday of the month in the Foyer during term time.

Session one: 9.45 – 11am
Session two: 11.30am – 12.45pm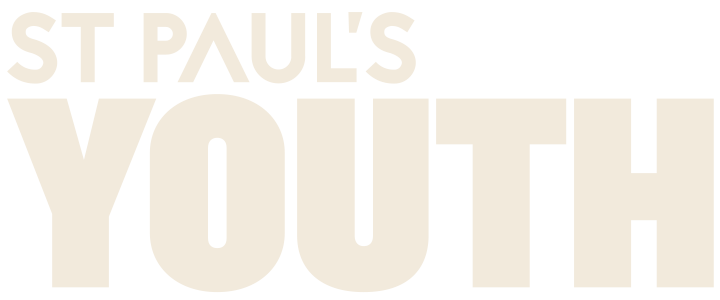 We're a community of young people, aged 11-18, exploring faith and doing life together.
We meet together on Sundays at 11am for both younger and older youth, and during the week on Wednesdays and Thursdays. We also run social events with St John's Ealing and St Mellitus Hanwell. 
Sunday Groups
Younger Youth – Every Sunday at 11am in the Balcony Room
Upper Room – Every Sunday at 11am in the Prayer Room
Tea 'n' Toast (TNT) – Every Sunday, 5.30-6.30pm in the Balcony Room
Midweek Groups
Wednesday Night Youth – Every Wednesday, 6.30-8pm during term time, at St John's Ealing
Sixth Form Meet & Eat – Every Thursday, 6-8pm during term time, at St Paul's

Whether you've left school, you're a student at college or uni, you've got a job or not, you're single, married or starting a family, you are so welcome to join us.

 
We meet every Tuesday evening as life groups in different young adult homes for time together with prayer and teaching. Every month before our whole church worship night (Hungry), we meet together at 6.30pm for a jacket potato dinner. We also have YA Nights where we run socials such as bowling, pub-trips and quiz nights.

St Paul's is made up of women from all different ages and life stages. 
Connect, our women's cluster of life groups, meets on Thursday mornings at 9.30am in church.
Every term we also run a women's event, where we usually have a guest speaker, delicious food and amazing times of worship and ministry. 
See this new Autumn term card for our new dates this term.

There are lots of men at St Paul's. We belong to a variety of groups alongside women, but do breakfast together on a Saturday morning every so often.

 

The Seniors' Group welcomes anyone either near or already in retirement to come along and find friendship, support and spiritual nourishment.
We meet each Wednesday at 10.15am after communion for a get-together and different types of activities in the Chancel Room. Come to the office door rather than the main entrance.
We have regular lunches, trips out, walks in the countryside, concerts and many other varied activities.
We would love for you to join us!